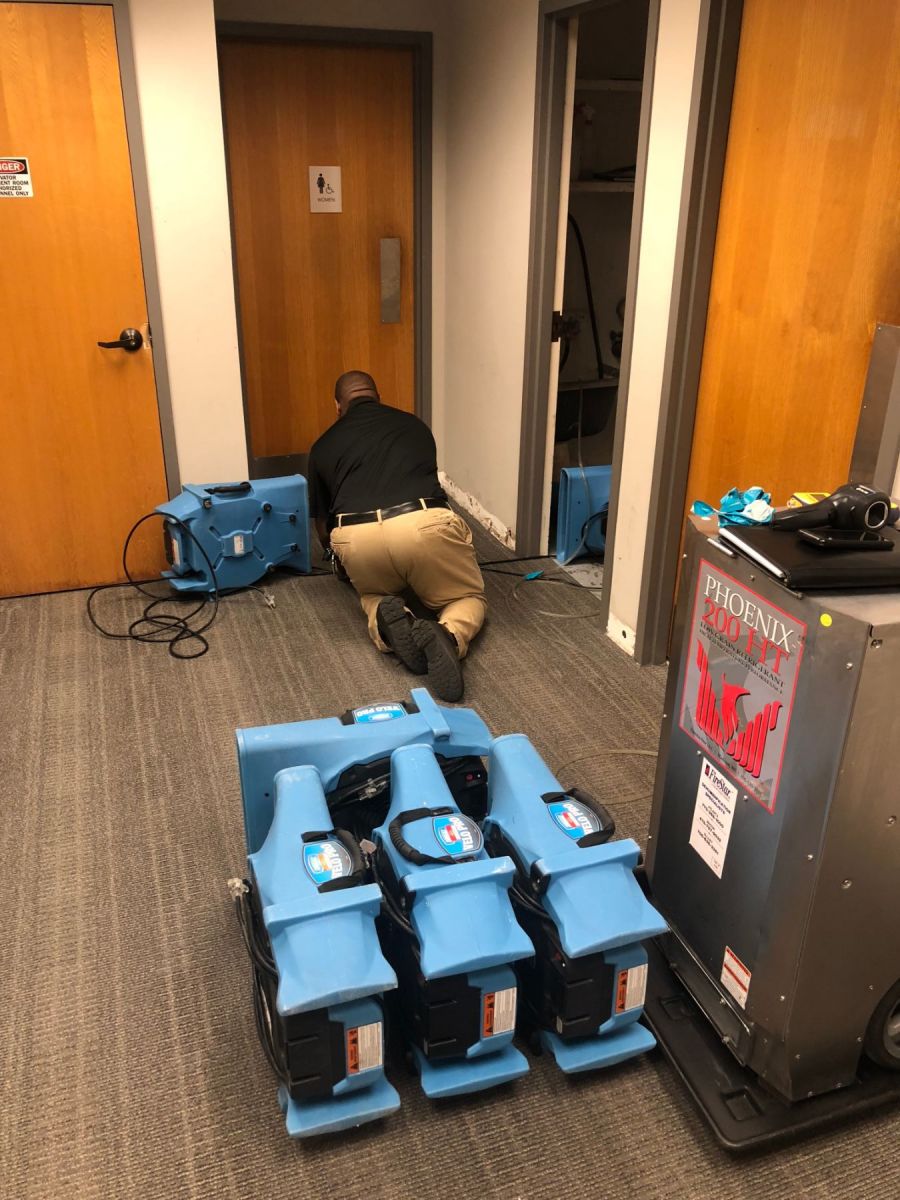 Time is of the Essence
When it comes to water damage and mold remediation, time is of the essence. You need a certified and experienced team that you can count on for immediate results to save your home or business from the devastating effects of water damage.
Whether you left the faucet running, or your water heater leaks water, there's no time to lose. The quicker you bring in certified experts to begin thorough water extraction, the less water damage, and the less chance for mold to appear. Even if your plumbing emergency is in the middle of the night, emergency plumbers will immediately be on their way to help save your home or business from the devastating effects of water damage.
Many home and business owners don't realize the time factor when dealing with water damage. After the initial damage, water invades and creeps into the home structure as time progresses. With each minute that passes, the water may affect carpet padding, the walls, hardwood floors, and even grout lines in tiles. Unattended water damage in the ceiling is even more damaging because this can lead to the collapse of the ceiling.
Aside from structural damage, water damage can lead to serious problems like poor air quality, a growth of mold and mildew, humid atmosphere, and an unpleasant smell that permeates walls, floors, and ceilings. These conditions result in health hazards. More than that, when water sits for a long time, total reconstruction is often the only option left for homeowners and business owners.
In order to avoid further problems, it is important that you act quickly on a water damage problem and control the environment within the affected home or building.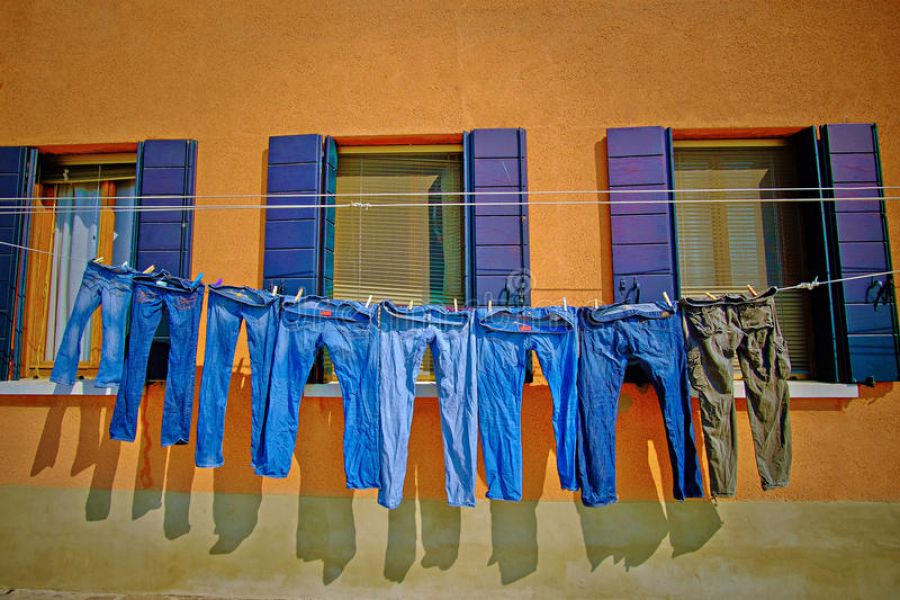 No one can dry out a building quicker
The emergency mitigation crews arrive with emergency response vehicles fully equipped with dehumidification units, fans, special water extractors, and safety equipment. We can handle water losses and fast water extraction of any scope or magnitude, plus temporary plumbing repair, cover up of exposed structures, and any other measures to prevent further water damage to your property.
Any necessary water damage repair or reconstruction work is handled by our reconstruction team. After flooding or water damage due to water leaks, they'll replace or rebuild whatever is necessary.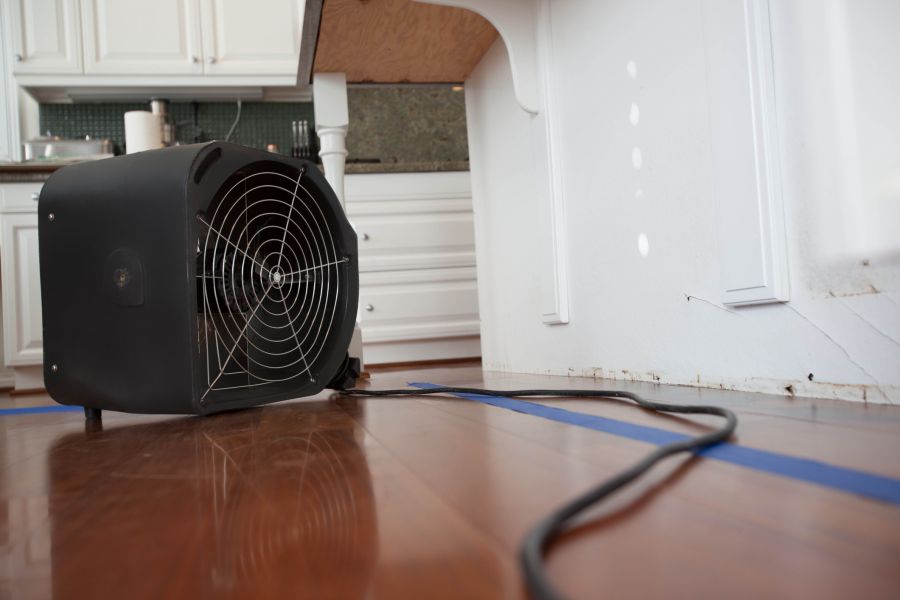 No one can remove moisture more completely
Whether it's a flooded basement, an area saturated from a pipe leaking, or a hot water heater leaking, we find remaining moisture where others don't. Our certified technicians use infrared equipment and moisture meters to ensure that everything is dry, including areas that aren't visible to the eye. This is important to avoid unhealthy mold growth and the odors it produces.
Mold can begin to grow in as little as 48 hours if water leaks aren't repaired and interior areas aren't thoroughly dried out. A pipe leaking inside a wall can create mold that you might not see, but creates an unhealthy interior environment for years to come.
We can also remove any traces of raw sewage from broken sewage lines, as well as any remaining bacteria. And the measures we use create a barrier that prevents the bacteria from returning.
What can we do for you?
Water Damage Restoration
Water Extraction
Flood Damage Cleanup
Professional Dehumidification
Deodorization and Sanitizing
Industrial Air Movers
Carpet and Upholstery Cleaning
Mold Removal and Mildew Prevention Water Damage Restoration
Wall and Contents Drying
Replacement of Leaking Water Heaters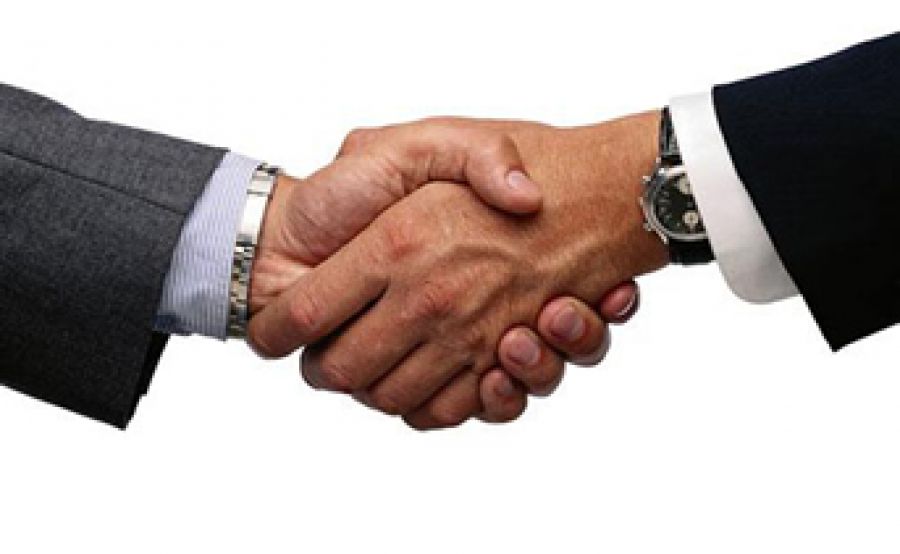 Insurance professionals on your side
Damage from anything that leaks water can expand very quickly and suddenly. Most insurance policies cover the cost of water damage mitigation, but they require the policy holder to take action to prevent further damage. We will assist you with documentation of required information for insurance filings. Our estimators will work directly with your insurance company to expedite your claim and relieve you, your family and/or your business of the burden.