CORONAVIRUS SANITIZING & DISINFECTING SERVICE
Whether you own or manage a hospital, school, shopping mall, office, church, or other commercial building, there are steps you can take to sanitize and disinfect your property, which can decrease the spread of the virus. For more than 45 years, Parker Young has been delivering results for our clients. Whether it's property damage related to storms, fires, a pipe burst, or even a bio-hazardous type of event, you can rely on Parker Young to provide peace of mind to all who enter your property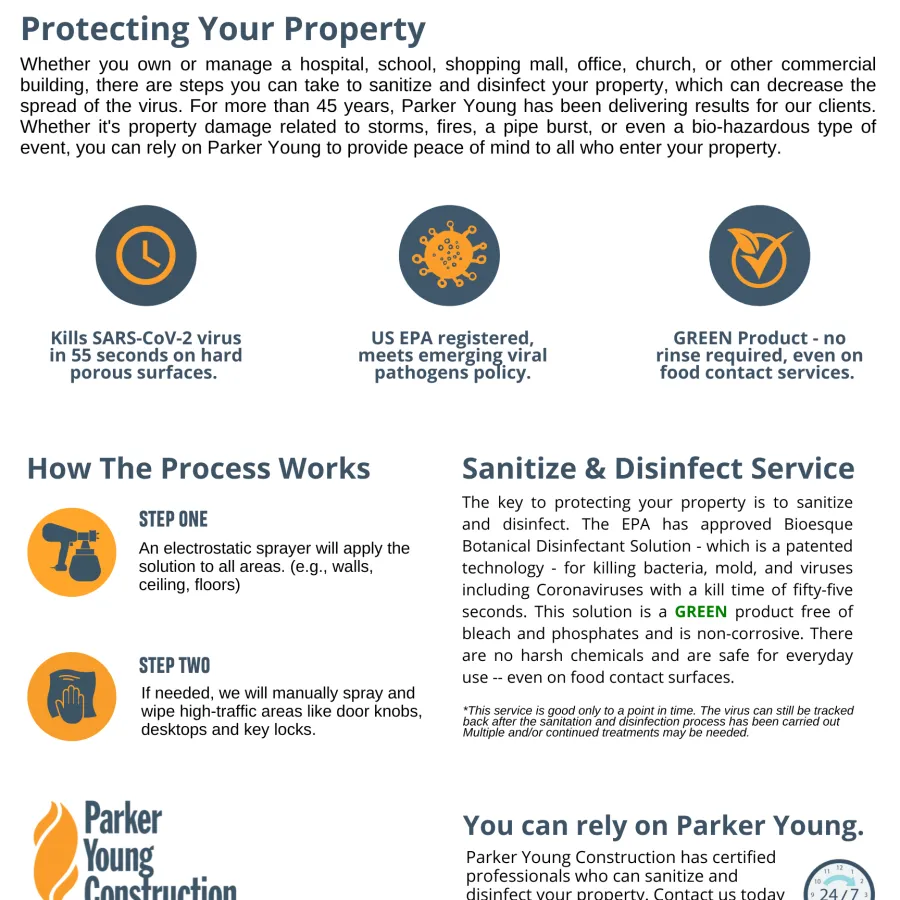 FROM CRISIS TO CLOSURE: WE'RE HERE FOR YOU
COMMUNICATION:
From the first call to the final walk-thru, you'll be kept in constant communication with a ParkerYoung project specialist via daily updates, including progress photos of sanitation and disinfection of your property and next steps.

PERSONALIZED CUSTOMER SUPPORT:
Our customer care team will guide you through the COVID-19 Sanitize & Disinfect process, answer any questions, and will never treat your property as just another job.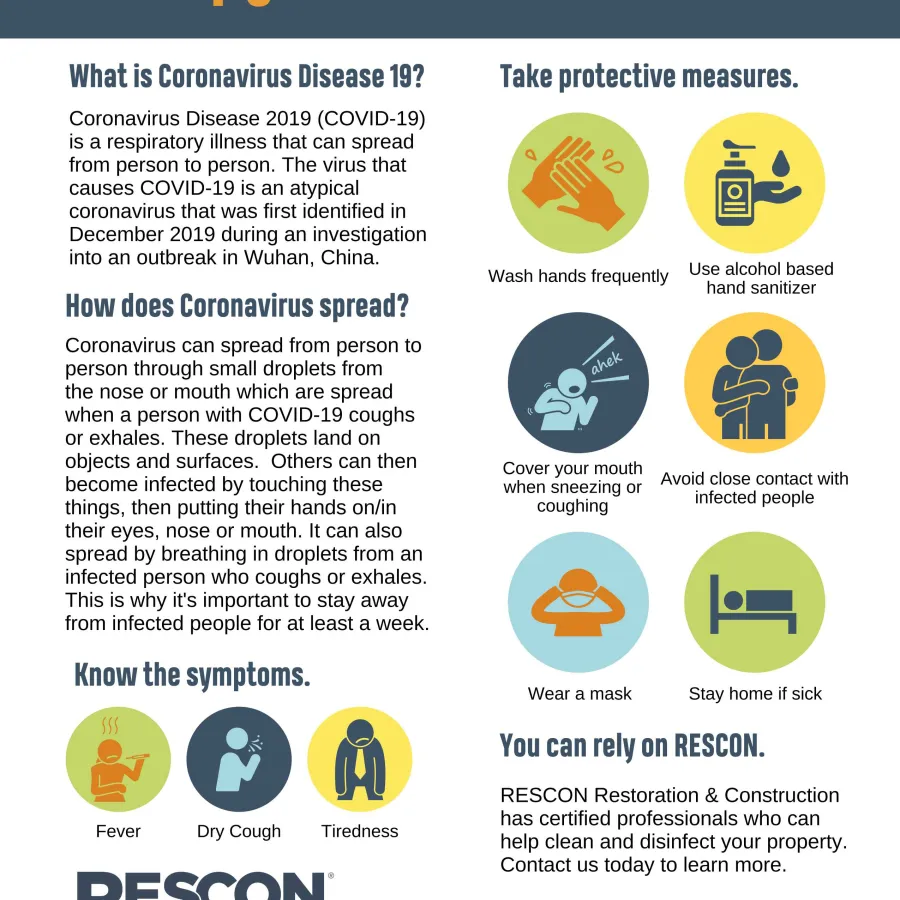 SANITIZE & DISINFECT:

COVID-19 Sanitize & Disinfect includes a 2-Step Process to sanitize and disinfect your property and decrease the spread of disease.

First, we'll use an electrostatic sprayer that will apply the solution to all areas (e.g., walls, ceiling, floors).
Last, we'll manually spray and wipe high-traffic areas like doorknobs, desktops, and key locks.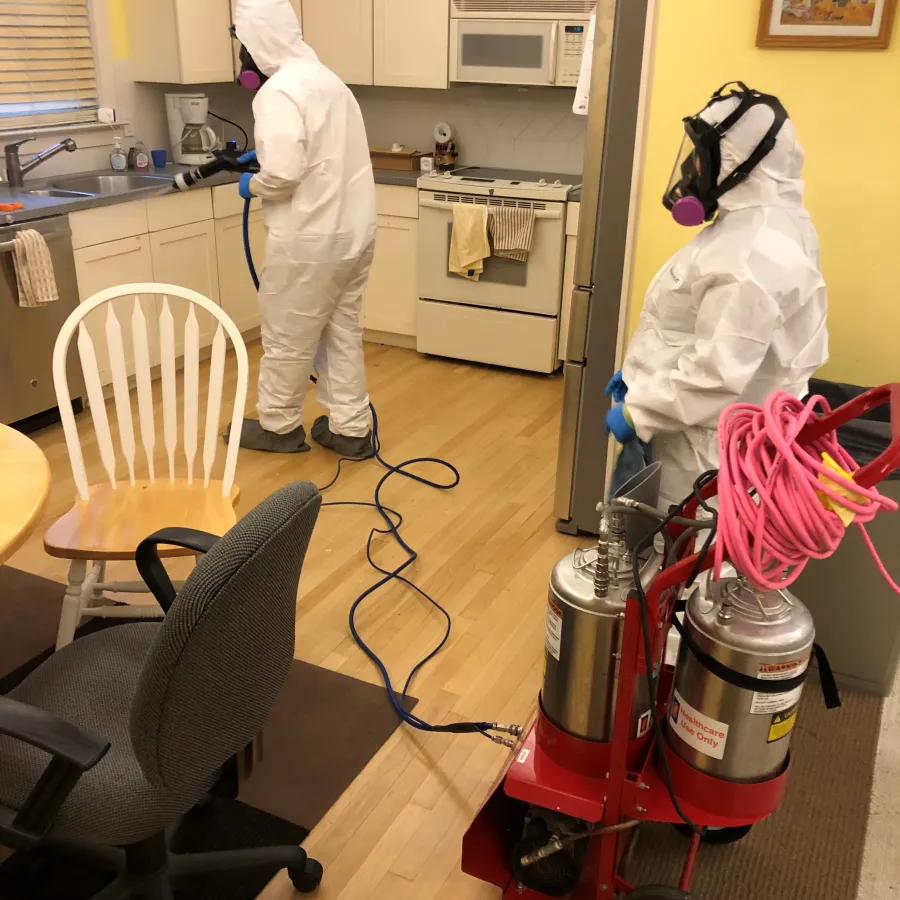 EXPERTISE:
Our teams are IICRC certified disaster specialists. In addition to being debriefed by the EPA, CDC, and other federal resources on the sanitation protocols for COVID-19, they undergo continuous training each year to ensure they are up to date on any new restoration techniques or methods.

IF YOU NEED A TRUSTED PARTNER TO SANITIZE AND DISINFECT YOUR PROPERTY, PLEASE CALL US AT 770.368.1000.